Diary
Twitter
Twitter
Tweets by MaritimeMAT
Early Years Foundation Stage

EYFS is made up of Nursery and Reception
Hello we are the Early Years team. In the Nursery we have Mrs Long and Mrs Hermitage. In Reception we have Mrs Day and Miss Richards in Red Class, Miss Coutinho and Mrs Farley in Yellow Class and Mrs Amato, Mrs Kelly and Mrs McCue in Orange Class. Our Nursery is situated within the Early Years building and the Early Years team work closely together and this enables children to transition into Reception smoothly.
When your child starts at Featherby we ensure that the children are happy and excited to learn. We spend a lot of time settling them and building their relationships with their new friends and the adults in their class.
We use an app called 'Tapestry' so that we can record their development and keep parents informed about learning in school. You will be able to see what your child is doing on a regular basis and you will be able to upload 'Wow' moments from home which will support our future planning. For more information, please click on Tapestry.
We learn indoors and outdoors equally as we are aware that our outside environment offers a different space to the classroom and therefore is particularly important to those children who learn best through active movement. These opportunities for successful learning will develop children's well-being.
Throughout the Early Years we follow the Letters and Sounds programme. Starting in Nursery with phase 1, the children learn nursery rhymes, go on sound walks, use their bodies to make sounds, learn to change their voices and explore instrumental sounds to enhance their pre-reading and writing skills. As the children join Reception, they continue this by moving on to learning actual sounds and letters. This is achieved by practical games, activities, songs and actions.
All of our topics are cross curricular and include elements of the seven areas of learning: Personal, social and emotional development; Physical development; Communication and language; Literacy; Mathematics; Understanding the world and Expressive art and design.
The curriculum that we follow is fun and engages the children and staff, and where possible we follow the children's interests. Some of the exciting things we offer your child are …
Experiments: we learn about changes, such as melting chocolate, cooking, colour changing in artwork and lifecycles, including watching chick hatch.
Parent days: we value engagement with parents and offer days such as craft sessions, kite flying experience, science exploration and phonic, reading and mathematics workshops. We also have sessions where we invite family members to come and read with the children.
Festivals and celebrations: Chinese New Year, Holi, Diwali, Eid, Christmas, Easter and many more.
We look forward to welcoming you and your child to our supportive and nurturing environment.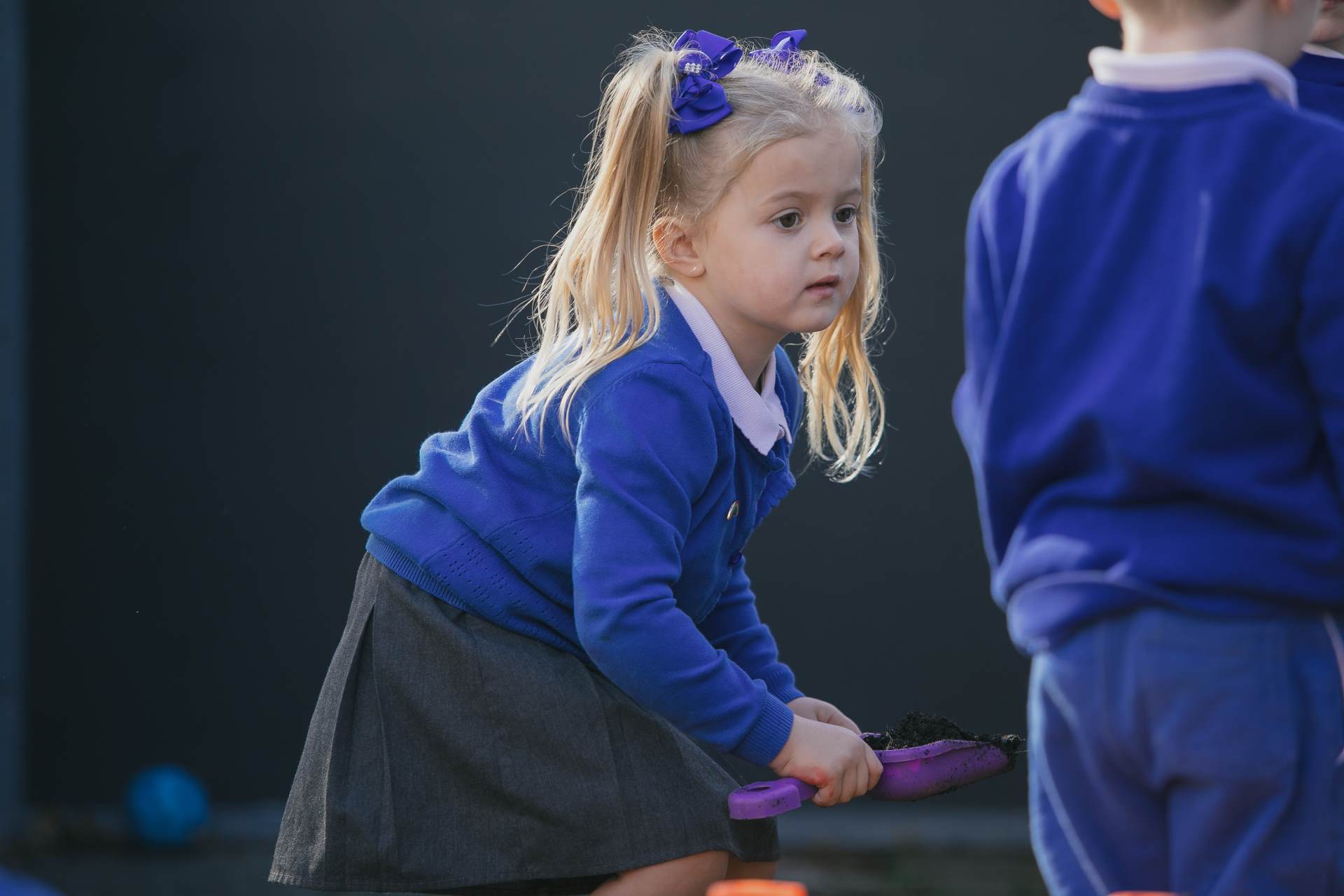 Every Child is unique and equally valued!