Vision & Values
Working together to inspire minds through inclusive
and creative practice - aspirations are high for all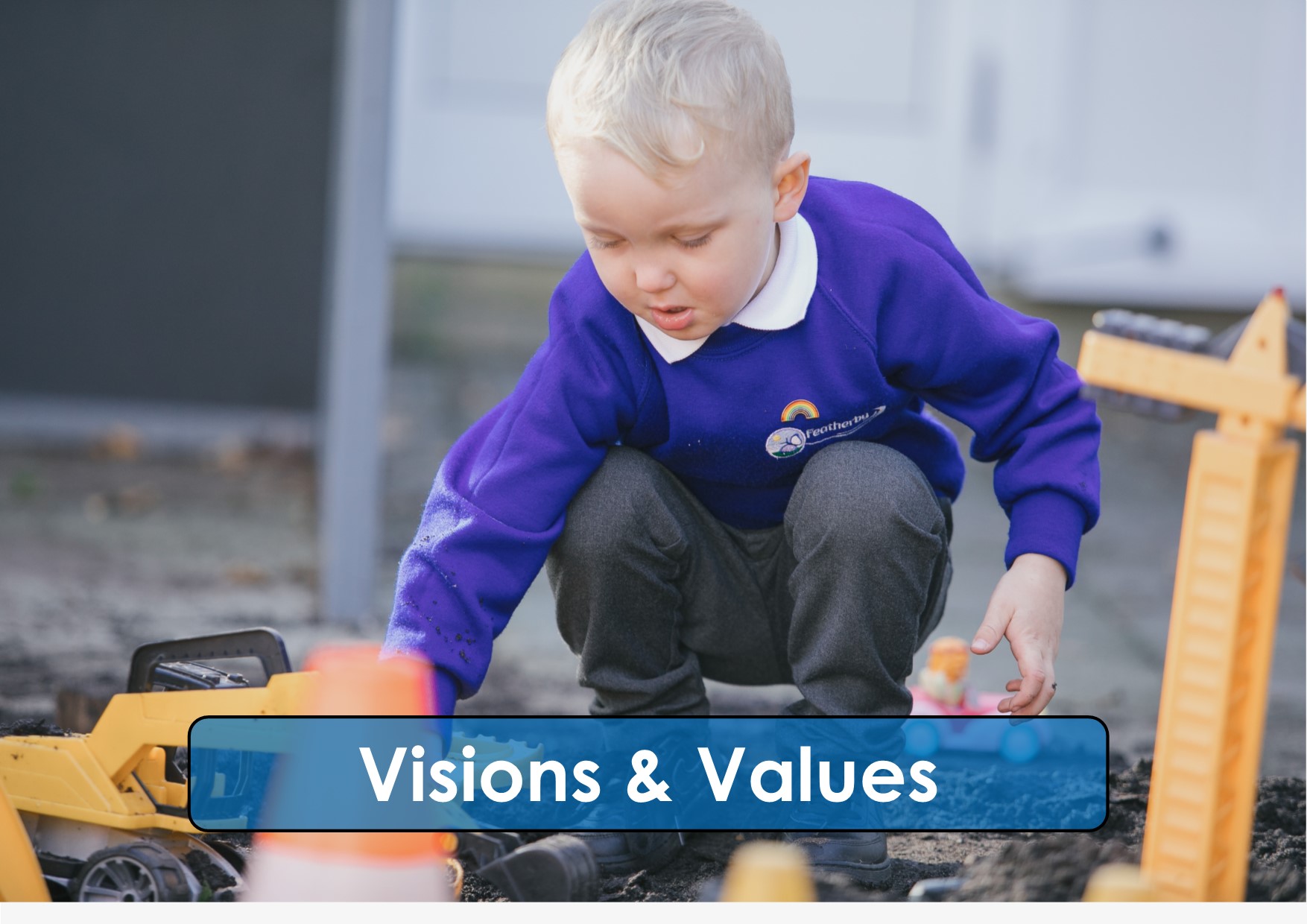 We achieve our vision through a commitment to working in partnership across the Featherby schools, collaboration across Maritime and engagement with other agencies and parents.
We believe that no matter what a child's starting point may be, they have the potential to achieve and succeed. We achieve this through our curriculum, approach to learning and through developing best practice through partnership. Our thematic curriculum develops children's skills and knowledge to ensure we equip them for the challenges of life; ensuring they leave us ready for the next stage of their educational journey as 21st Century learners and citizens. Our approach to learning is centred around cognitive science and developing webs of knowledge.
We believe in encouraging independent and resilient learners who have the ability to work collaboratively, embracing known pedagogy, whilst developing new models for learning using the latest technologies and approaches. We actively equip our children with cognitive strategies and functional skills which are proven to support knowledge retention and to develop our children's webs of knowledge. Our children will take ownership of metacognition adopting the best strategies for them. This will support self-regulation - they will choose the strategies which work for them.
Skills will remain with us forever ensuring we are confident, curious, and resilient learners – proud of who we are and optimistic about what we will achieve, holding high aspirations of ourselves. Ensuring we are ready for the next stage of learning and the 21st Century.
Our Values
We are a values led school and our values underpin everything we do.
Our values have been selected by teachers and children to ensure we have a collective understanding and belief in them. We regular celebrate our values and how children embody these in our Special Mentions Assemblies. We are all part of team Featherby by having shared values we support and nurture each other.
Unity
Unity is togetherness
Unity is collective strength and harmony
Unity is personal commitment
Trust
Trust is having faith and believe in others
Trust is being able to rely on others
Trust is being honest and truthful
Responsibility
Responsibility is being fair
Responsibility is doing my share of the work
Responsibility is taking care of myself and others
Respect
Respect is knowing I am unique and valuable
Respect is liking who I am
Respect is listening to others
Resilience
Resilience is finding things tough and keep trying
Resilience is bouncing back after challenge
Resilience is learning from difficulties and developing skills to overcome these
Aspiration
Aspiration is hope or ambition

Aspiration is a goal in life, in school, in yourself

Aspiration is something to word towards in your future

Together, as part of Team Featherby,
we achieve more!